MY THOUGHTS ON FEBREZE ONE: Febreze's New Natural Scent Product #sponsored
June 30, 2019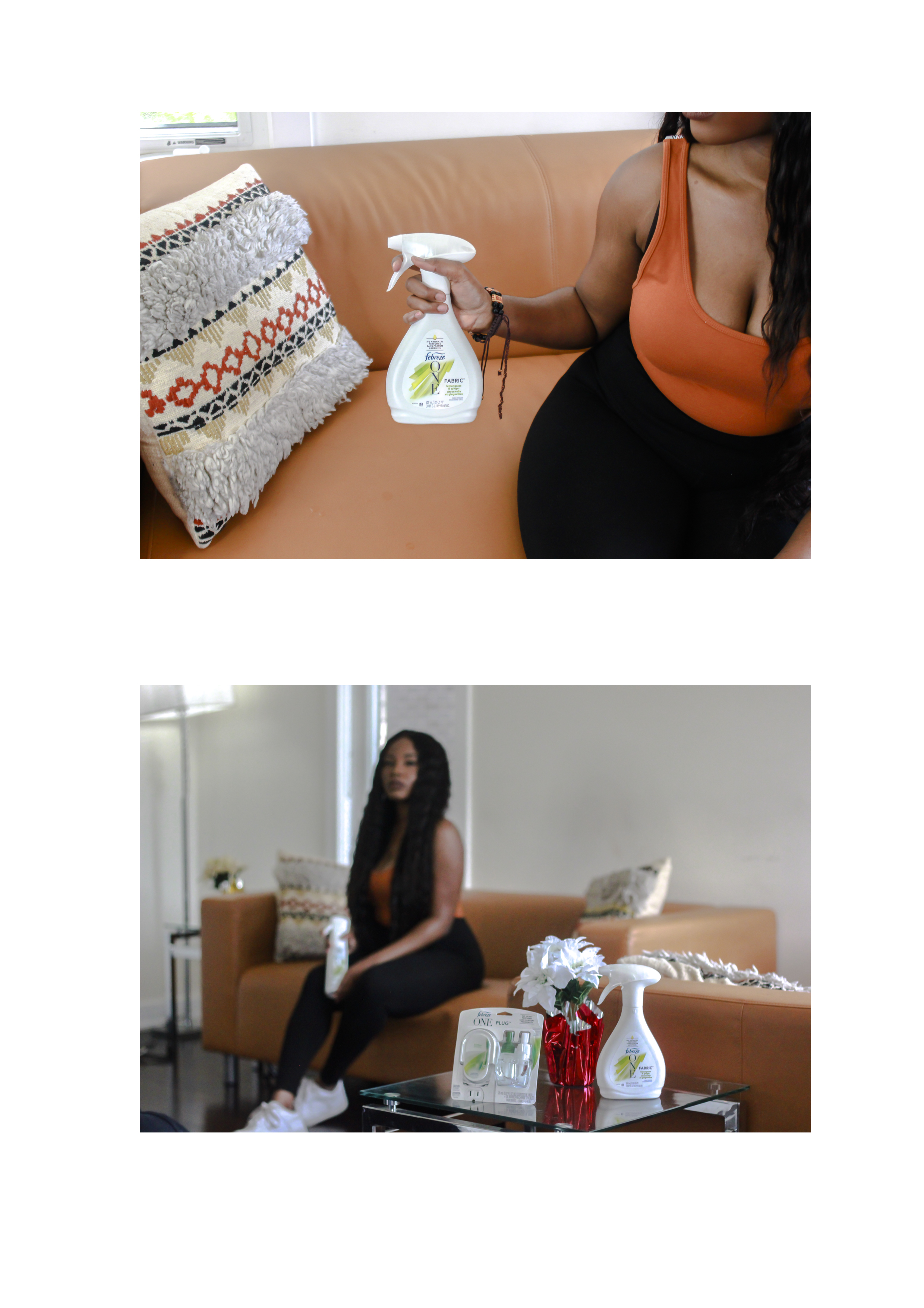 Honestly, I don't know about you, but I've been using Febreze products since i was a little girl. I got the opportunity of collaborating with Febreze to let you guys know my thoughts about their new line of scents. I must say, I am currently obsessed with the NEW natural scents from Febreze that clean away odours with #noheavyperfume. Also, the fabric freshener is perfect for reviving my summer wardrobe that's been tucked in the back of my closet all winter. Overall this new line of Febreze product smells so good and to top it off; the scent is not harsh ✅
I enjoy having a sweet aura when I am working and trying to create content. I spend most of my time either in my room or living room/dining table to help me focus on whatever it is I am trying to create. I must say, incorporating not only the bottled air freshener but also the candle and plug-in air fresheners from Febreze's NEW line of natural scents, has been making me feel a whole lot happier and mentally active while working. You guys need to try a scent from this new Febreze collection.
In today's post, I am currently using the product in the style 'Bamboo' which has a lemon scent which is perfect for the summer!
I want to know, who else has been a Febreze lover from the start? Let me know your thoughts in the comment section below.
SHOP MY EXACT OUTFIT IN THIS POST BELOW:
Creative Direction & Photography by Esquire
Photo edit by Me with Photoshop