5 Beach Cover Up Ideas
May 24, 2022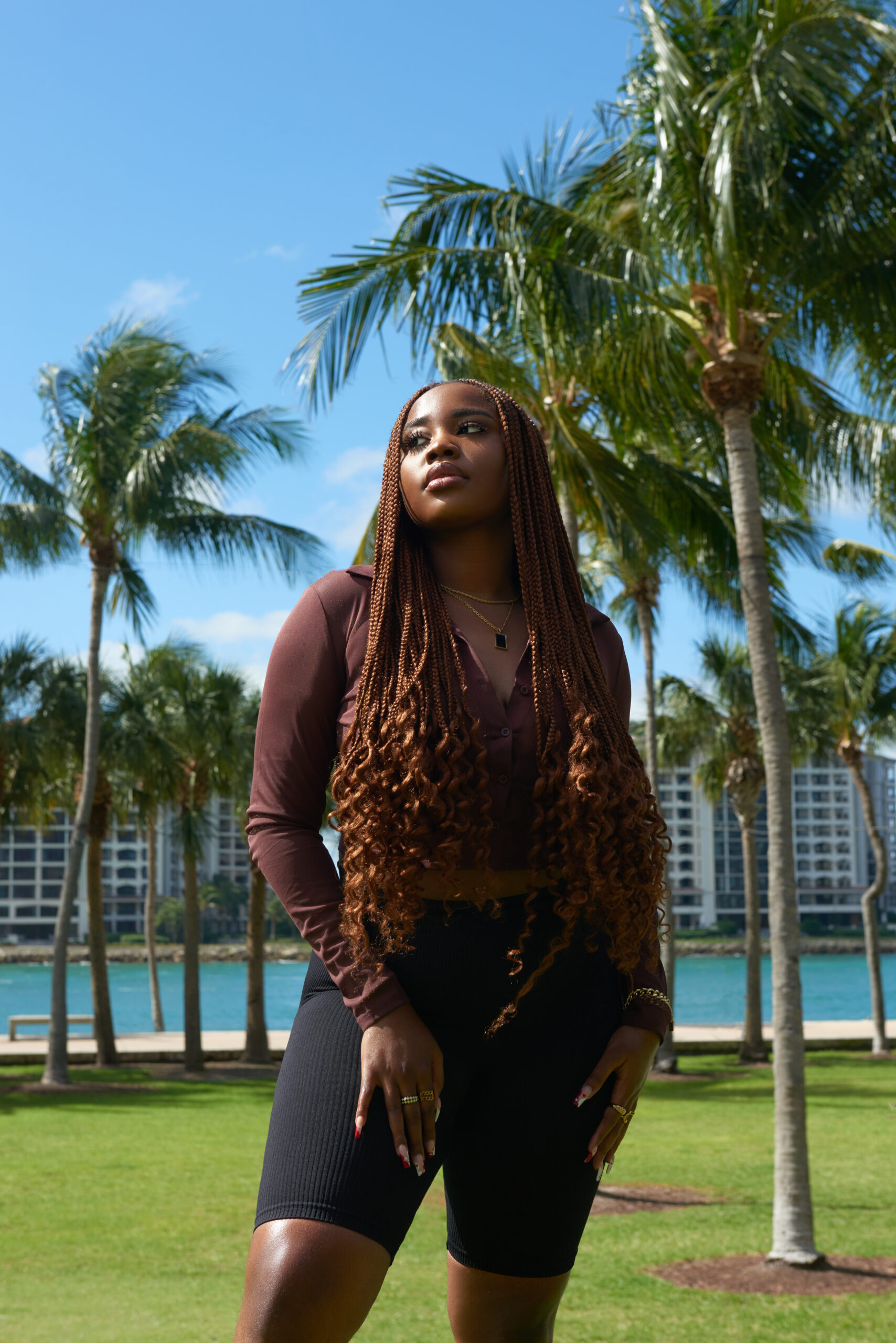 With beach season almost upon us, now is the perfect time to tackle the subject of beach cover-ups.
Many women, when heading out to the beach or the pool, feel more comfortable if they have something they can wear over their bathing suits when they are not in the water, and of course, cover-ups can also be good at helpings to shield your skin from the sun.
Shot by Alice Ray @ South Pointe Beach Miami
The great thing about cover-ups is these days, there is something for everyone. So, if you're starting to think about what you'll wear over your bikini on the beach, let's take a look at some of the most stylish options currently available:
A Tunic dress
If you want to create a laidback boho vibe on the beach, then covering up with a tunic dress is an excellent option. long, floaty, and frequently patterned, these dresses will cover you up when you want them to, and are easy enough to remove when you want to get in the water., Not only that but they are structured enough that you can take them from the beach to the bar with ease.
A Kimono
If you want to look stylish and sophisticated on the beach, then having a kimono that you can use to cover up is a great idea. Delicate and feminine, the right kimono can enhance the look of your bathing suit, help to protect your modesty, and show off your fashion credentials in one fell swoop. Pair with a cute pair of gladiator sandals and a ballerina bun and you'll look so sophisticated.
A Matching Patterned Set
If you're looking for a cover-up that will take you from the beach to the bar without skipping s beat, a matching two-piece set is ideal because it is not just a cover-up, but a structured outfit in its own right.
A Boyfriend shirt
If you want to look cute and carefree on the beach, then using a boyfriend shirt, or an actual man's shirt, like one of these cute options from Buzz Ricksons, is the ideal beach cover-up solution. The great thing about an oversized shirt is that you can leave it completely open if you don't mind showing off your figure, or you can close a few buttons if you want to be more modest, and you will always look beachy and carefree.
A Kaftan
If you want to make a dramatic entrance to the beach, then wearing a long floaty kaftan in a bold paisley print is always going to rock out for you. The way they drape the body is flattering for almost every shape and the unique Indian-inspired prints that many of them boast are just the right vibe for a laidback beach look that will have all eyes on you. Best of all, you can whip your kaftan off in seconds, so access to the water will not be impeded at all.
From shirts to kaftans, if you want to cover up on the beach, you can do so stylishly!
Outfit's I am wearing in this post: Mesh top from Garage, Biker shorts from Zara, Patterned two piece from Zara, | Click here to shop my blog looks