STYLING AKIRA BLACK
January 20, 2018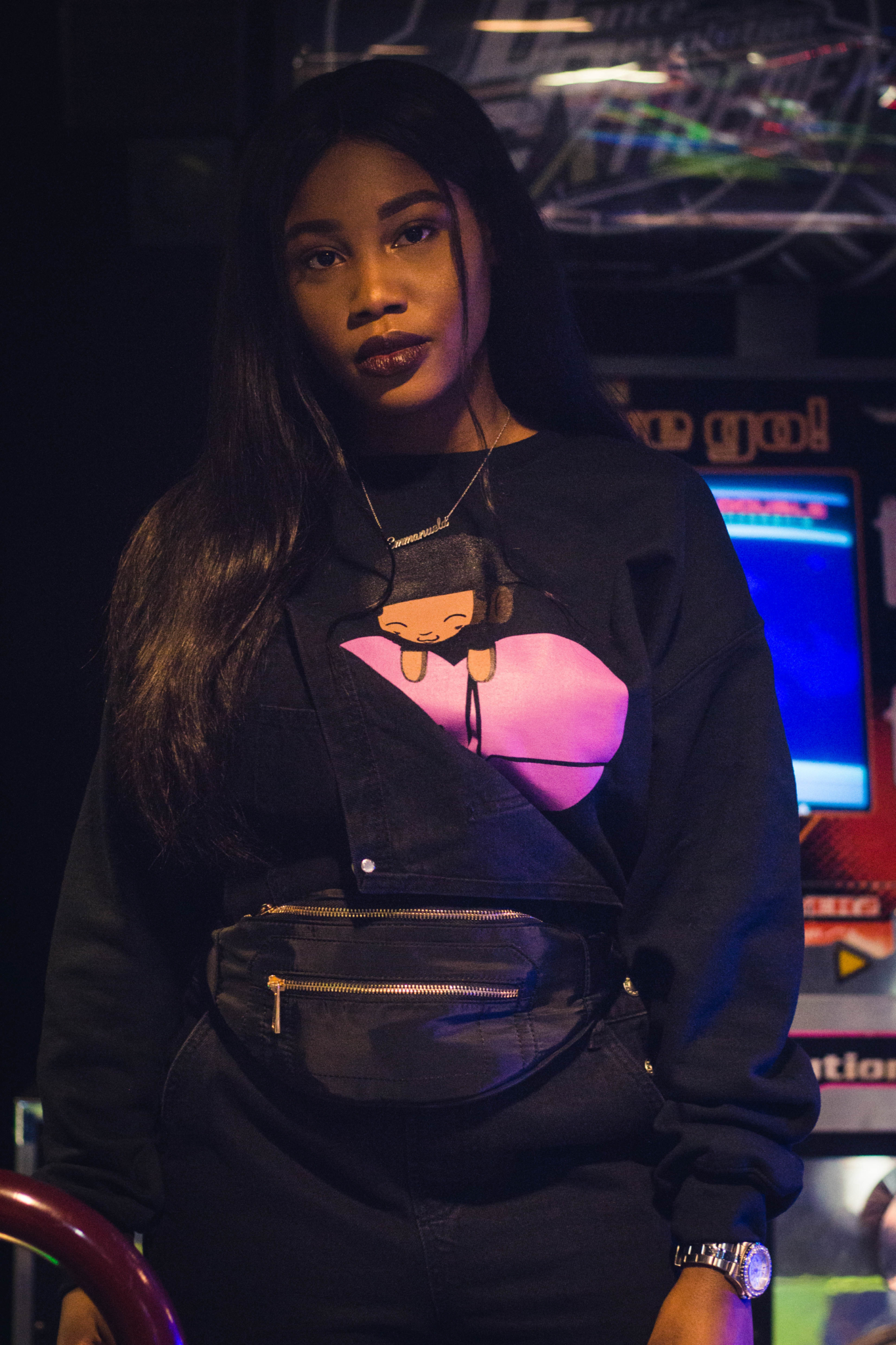 Hey guys,
I got the opportunity of collaborating with an upcoming clothing brand called 'Akira Black'. They reached out to me, and I was more than happy to style the clothing piece they sent to me. Akira Black is currently based in Canada, Ottawa and I love the quality of the sweatshirt I styled in this post.
Also, I created a short video showing you all how I styled the Akira Black 'Chibi Sweats'. Moreover, I would give you the deets on how I styled the sweatshirt. I went for a casual vibe and had topped my whole fit up with an all-black fit. In other words, I styled this sweatshirt with a pair of moto-slim dungarees in black from Topshop and then a pair of old skool vans from Journeys. You could probably get them from any footwear store like Little Burgundy, Champs, Footlocker and many more!
Finally, for accessories, I have on a black fanny pack from Forever 21 to add an edgy vibe to the whole look.
TEXT LINKS
AKIRA BLACK 'CHIBI' SWEATSHIRT, TOPSHOP MOTO DUNGAREES, OLD SKOOL VANS FLAMES, BLACK FANNY PACK (SIMILAR)








Lastly, do not forget to check out Akira Black's website and, let me know in the comment section below your thoughts on this post!
Shot by Christabelle Nwosu
(Visit Akira Black's Website Here)
(Visit Akira Black's Instagram Here)
Till next time.