UNLOCKING THE WILD SIDE | STYLING WORK FT. ENE OKOH
November 4, 2019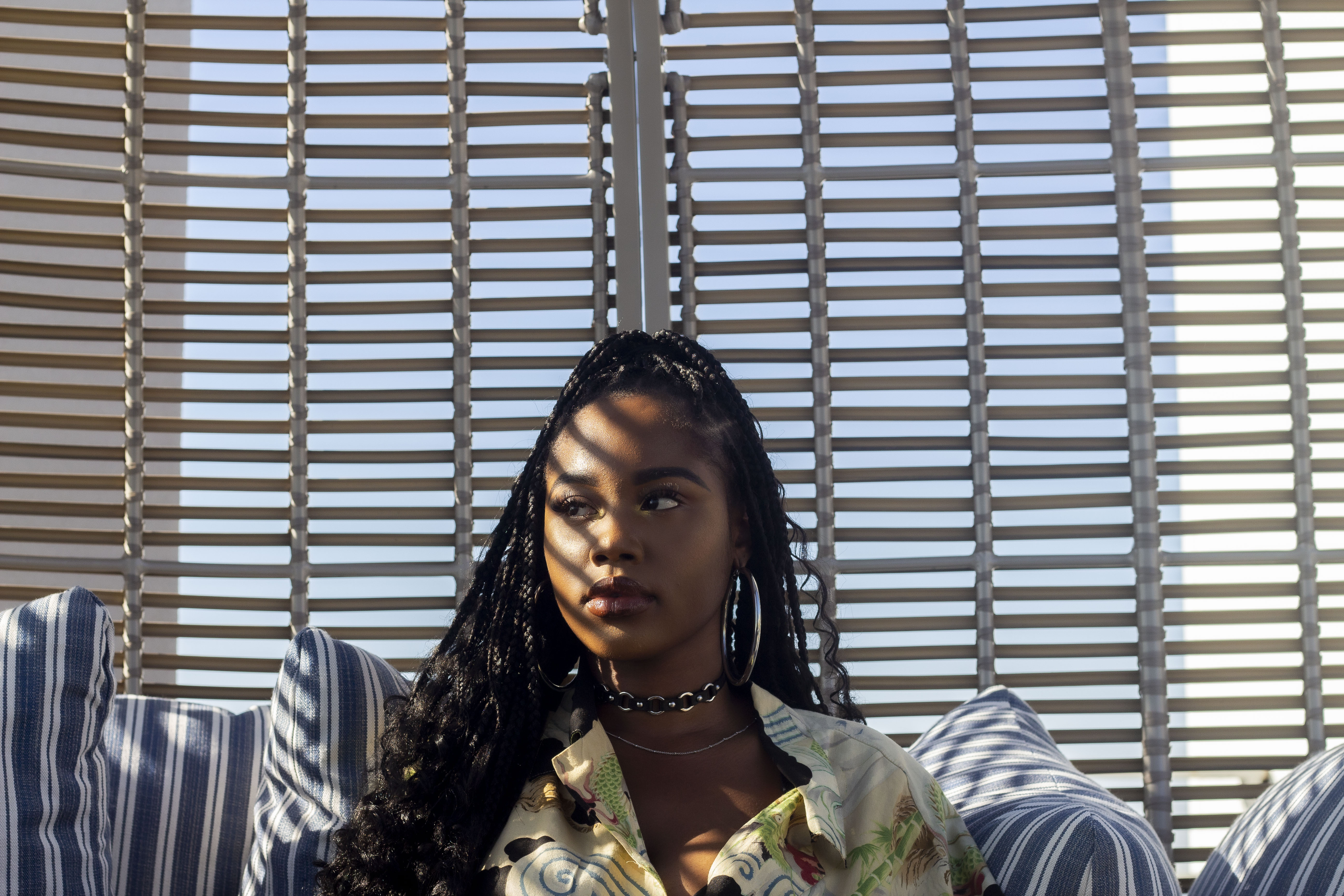 I had the opportunity of collaborating with my friend, Ene Okoh, curator of 'ene.styled' to commence her Styling Portfolio. She is a fashion designer and stylist based in Los Angeles. Honestly, it is crazy how a piece of clothing can elevate your look from a 0-100. In today's blog post, the shirt I am wearing which Ene Okoh styled was from a thrift store in Los Angeles called Buffalo Exchange. Ene decided to revamp this oversized men's tropical shirt into a dress which redefines the feminine side to my style. The 'ruggedness within the peace of the wild…' is what inspired this look, as Ene calls it.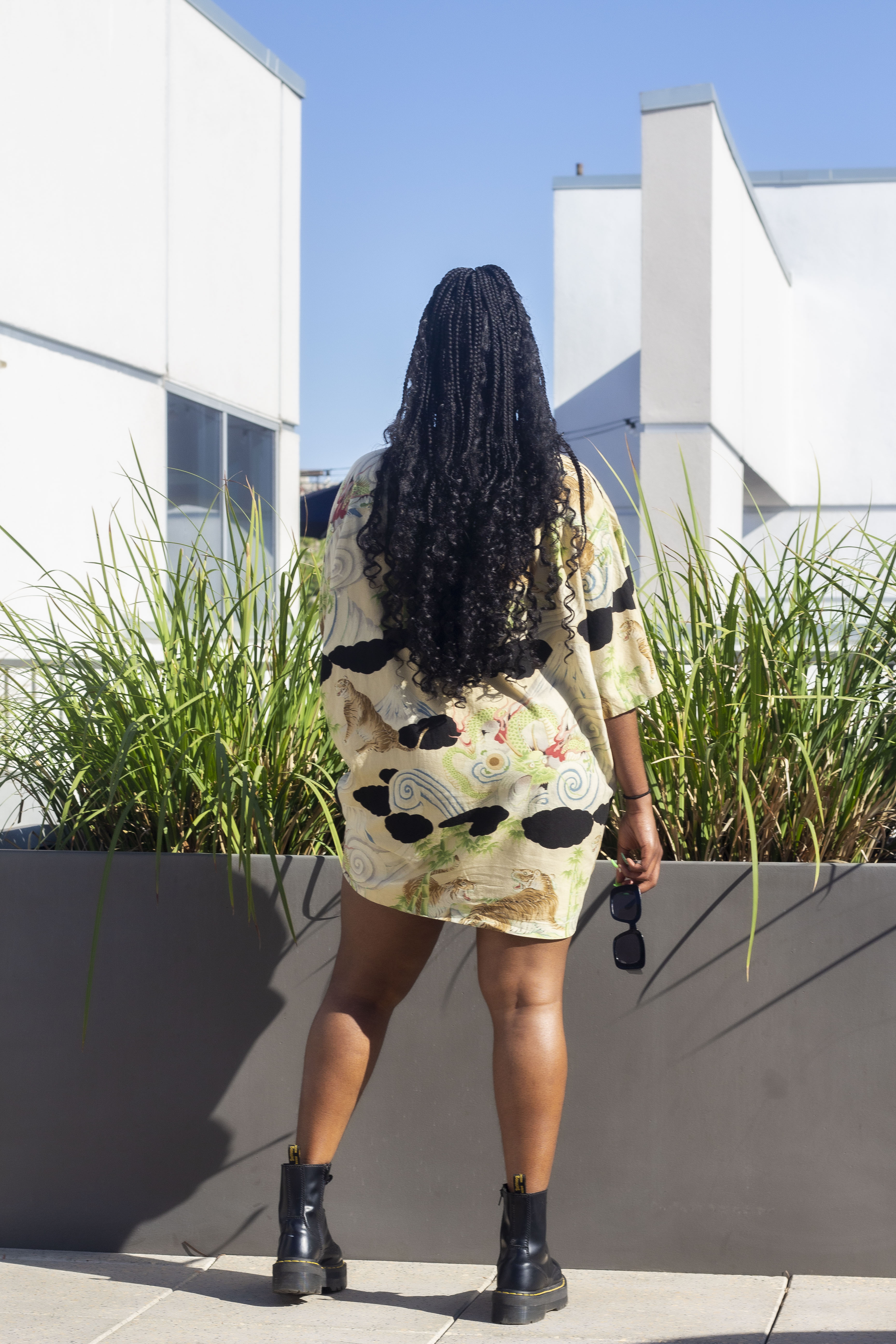 In today's blog post, I am channelling my inner self by giving in to unlocking a side of myself I never knew I had. Ene's styling curation helped so much with that aspect, and I was glad to have an input in her vision. As people will say, teamwork makes the dream work, and I am so excited to see what the future holds for ene.styled.
Scroll down if you are interested in recreating this look for yourself. I must share all the good stuff with you guys!
DO YOU WANT TO RECREATE THIS LOOK? CHECK OUT SOME COOL OPTIONS BELOW ⤵︎
Shot by Ene Okoh
Styling by Ene Okoh
Makeup by Me
Photo Edit by Me
Location: Somewhere in South Figueroa Street, Los Angeles
Outfit: Oversized-shirt (Thrifted from Buffalo Exchange)
Shoes: Jadon Platform boots from Dr. Martens
Earrings from Topshop
Sunglasses: Aldo (I have had this one for two years)
Necklace: Dollskill (Ene's own)
Silver necklace: Miajwl
Watch: Guess
Rings: Claires (alternative)