YELLOW CO-ORDS + RAFFIA HATS & BAGS
May 17, 2019


SHOP THIS EXACT OUTFIT BELOW:


Co-ords have been around for some time. They remain a viral trend of the summer, and I am utterly obsessed with them. In case, you get a bit confused, the term 'co-ord' is derived from the word 'co-ordinates,' and so, this way co-ords are used to describe what it means to have matching sets of clothing.
In today's blog post I decided to style this yellow co-ord I got from Urban Outfitters (ps: the crop top and skirt were sold separately, which sucks but this particular colour and style of co-ord caught my eye!)
I thought to myself that this look would not be complete without some raffia aesthetic to the whole fit. Luckily, my photographer and primary school best-friend Chuchu Ojekwe suggested we shoot this particular look at an arts and crafts market in Lekki, Lagos Nigeria and I was thrilled we ended up shooting here. I mean, the location complemented the outfit well, and I found this pretty cool.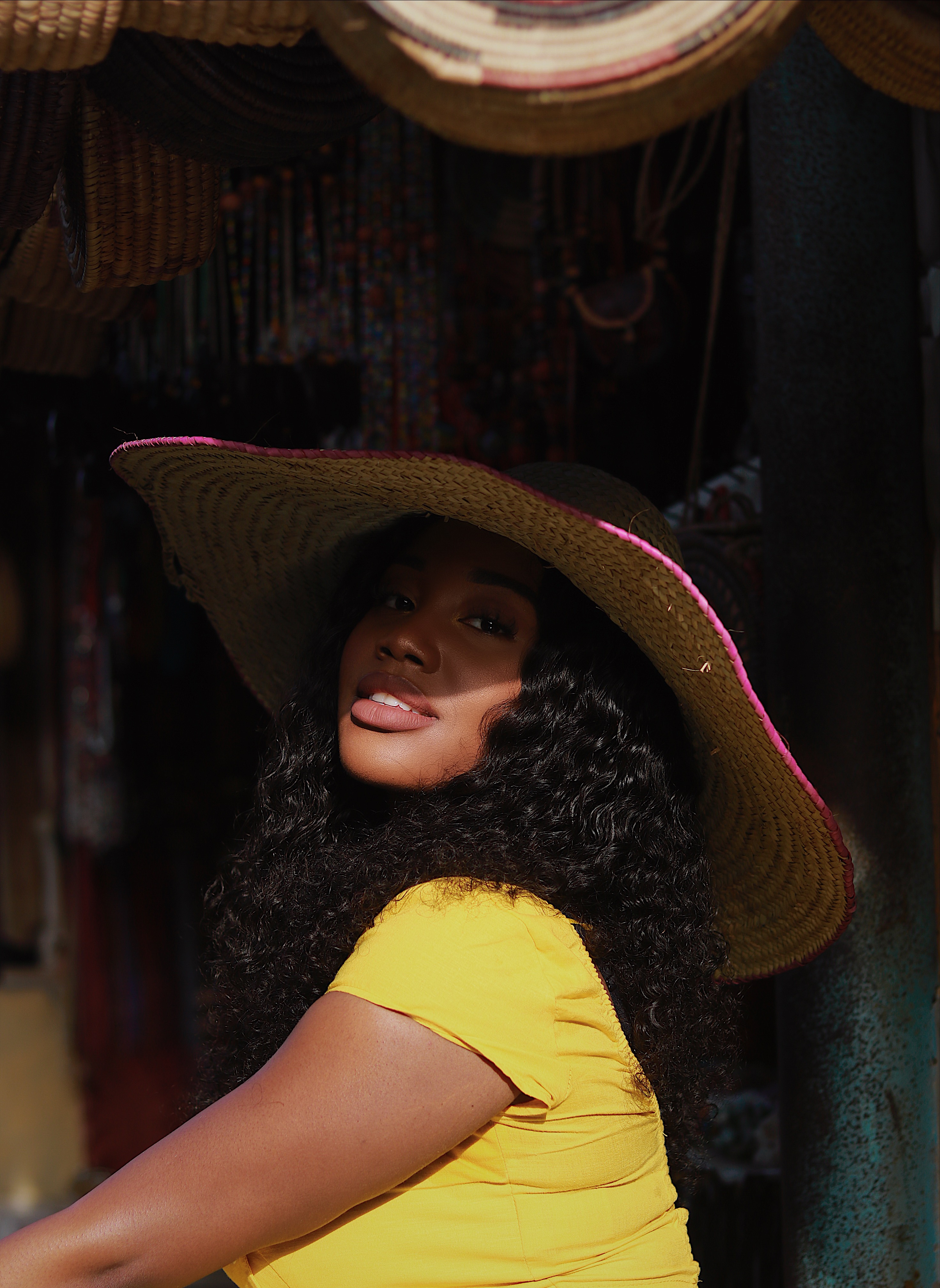 Shot by Chuchu Ojekwe
Co-ord set from Urban Outfitters
1st Raffia Hat: Lekki Arts & Craft Market
2nd Raffia Hat (Yellow): WINNERS
Raffia Bag: WINNERS
Crop-Top Size: Medium
Skirt Size: Small
Hair from Crown Extensions (Discount Code: 'Ella10'
(Brazilian Body Wave 18 inches bundles)
Location: Lekki Lagos, Nigeria