Do Not Miss These American Cities! | Travel Diaries
November 27, 2020
There's no doubt that if you find yourself filled with a sense of adventure, America is the kind of place that has something to offer. Wide-open spaces, endless roads, and cities filled with life. All these things make America the kind of place that you could visit over and over and not once see the same thing twice. And that's not just because of its size. America is such a melting pot that you get to experience things from all possible walks of life. If you think that you know what to expect from every part of America from just seeing one part of it, you're seriously mistaken.
Just about the entire country has something interesting or unusual. In fact, even if you're someone who has lived every day of their life in the USA, there's a good chance that there are huge areas of the country that you've never even seen. But there are some places that no one should live their life without having seen and experienced it. Here are just some of the American cities that you simply have to visit.
New York
Let's start with the really obvious one. Whether you're travelling inside the US or you're coming from all over the world, there are few more important travel destinations than New York. This is the kind of place that, once you step foot in, you'll realize just why they named it twice. Sinatra sang about it, countless films and books have been set there, it's the perfect microcosm of every single thing that makes America such a vibrant and incredible place. Whether you're relaxing in Central Park, taking in the historic buildings, or enjoy the world-class nightlife.
To say that New York has something for everyone would be a serious understatement. The city that never sleeps is the kind of place that would keep you awake so that you could squeeze as much out of it as possible.
Los Angeles
Few places in the world have no many famous sights crammed into one place! Los Angeles is a draw for tourists around the world for a good reason. From The Hollywood Bowl and Venice Beach to Beverly Hills and The Walk-of-Fame. Hardly anywhere has quite as much star power as Los Angeles. Not only that but you will have the chance to take in some fantastic food and drink and any one of the hundreds of bars and restaurants across the city, especially Downtown LA!.
Here are a few fun places I personally visited during my previous stay – October 2019. To see these places in real-time, click here to check out my Los Angeles vlog on Youtube here.
1. Manna BBQ (A Korean grill restaurant where you get to cook your meats!)
2. The Broad Museum (One of the coolest museums I have ever been to! The aesthetics will get your insta photos popping!)
3. Vespaio Restaurant (I went to Illy's Cafe located in the same building. Try out their Carrot Cake. It's too tasty!
4. Otium Restaurant (Their chicken wings and sweet potatoes are to die for!)
5. The Staples Center (This is the location Chris Brown had his #INDIGOAT Tour. Lovely venue!)
6. Angel's Flight Railway (Felt like a tourist and thought I should give it a try. It's just a mini railway experience with a tourist vibe to it)
7. Rodeo Drive (Has a bunch of designer stores for my designer lovers. It's also a cool place to take photos. I took my pictures at night yet, they still turned out great!: http://bit.ly/2MyQ6oF)
8. The Scenario Studio (I was at the pop-up location they had at Grand Central Market, but now they have moved to Beverly Hills. You can keep up with them on insta to find out their latest pop-up location to take gorgeous insta photos!)
9. LA Cafe: Perfect spot for brunch. I ordered their Philly Cheese Steak Sandwich. Yum!)
10. Melrose Avenue (The street has awesome locations for Instagram photos. I shot three looks there (one look featured above), and you wouldn't even know it's the same area!)
11. Buffalo Exchange – Thrift Store at Melrose Avenue (My friend, Ene got a few pieces from here for a styling collaboration we had together. View the first outfit post here: https://stylebyemmanuela.com/unlocking-the-wild-side-styling-work-ft-ene-okoh/
12. Brush Canyon Trail (Mount Hollywood Hiking Trail at Griffith Park)
13. Grand Central Market (Good place to have a variety of different types of foods to choose from)
Miami
Looking for a destination that is all fun, all the time? Then look no further! Miami is the home of fun in the sun for a reason. This Florida city combines gorgeous weather, lush, sandy beaches, and a whole host of restaurants and bars. No matter what sort of night out you're looking for, Miami has you covered! If it's a party you're looking for, then Miami could well be the places you've been dreaming of (I see it online. lol!). Of course, the nightlife isn't the only thing that Miami has one offer.
There are plenty of unique things to do in Miami that are suited to just about every kind of traveller. Miami gives you a real lesson in how much depth there can be right under the surface of the kinds of places that many people think they already know and understand.
Houston, Texas
How about some serious excitement? Houston is the kind of place that's so bright and so exciting that it's almost overwhelming. Whether you're in the mood for some entertainment or if you are in the mood to take in a show as you've never seen, you can find it all here. Of course, move a little outside of the city, and you find that Houston has areas of surprising peace and quiet. The bright lights at night might be what draw you in, but Houston has enough to offer that you'll be happy no matter what kind of trip you're taking.
New Orleans
If you're looking for somewhere with some serious culture then look no further than the home of jazz itself: New Orleans. This is the kind of city that always seems to be in the middle of a party. It's a city I would really love to visit, seems like such pure vibes over there. There is music pumping all the time, folks love to dress up in exciting and vibrant ways and it can seem as though there's amazing art around every corner. And you can enjoy all of this with a delicious drink in your hand and some truly incredible food in your belly. Not only that but you have the chance to interact with some of the most exciting and friendly locals of any city in the US.
PS: If you are a fan of the hit TV series "The Originals" you would know how symbolic the city of New Orleans is. Seems fun for sure!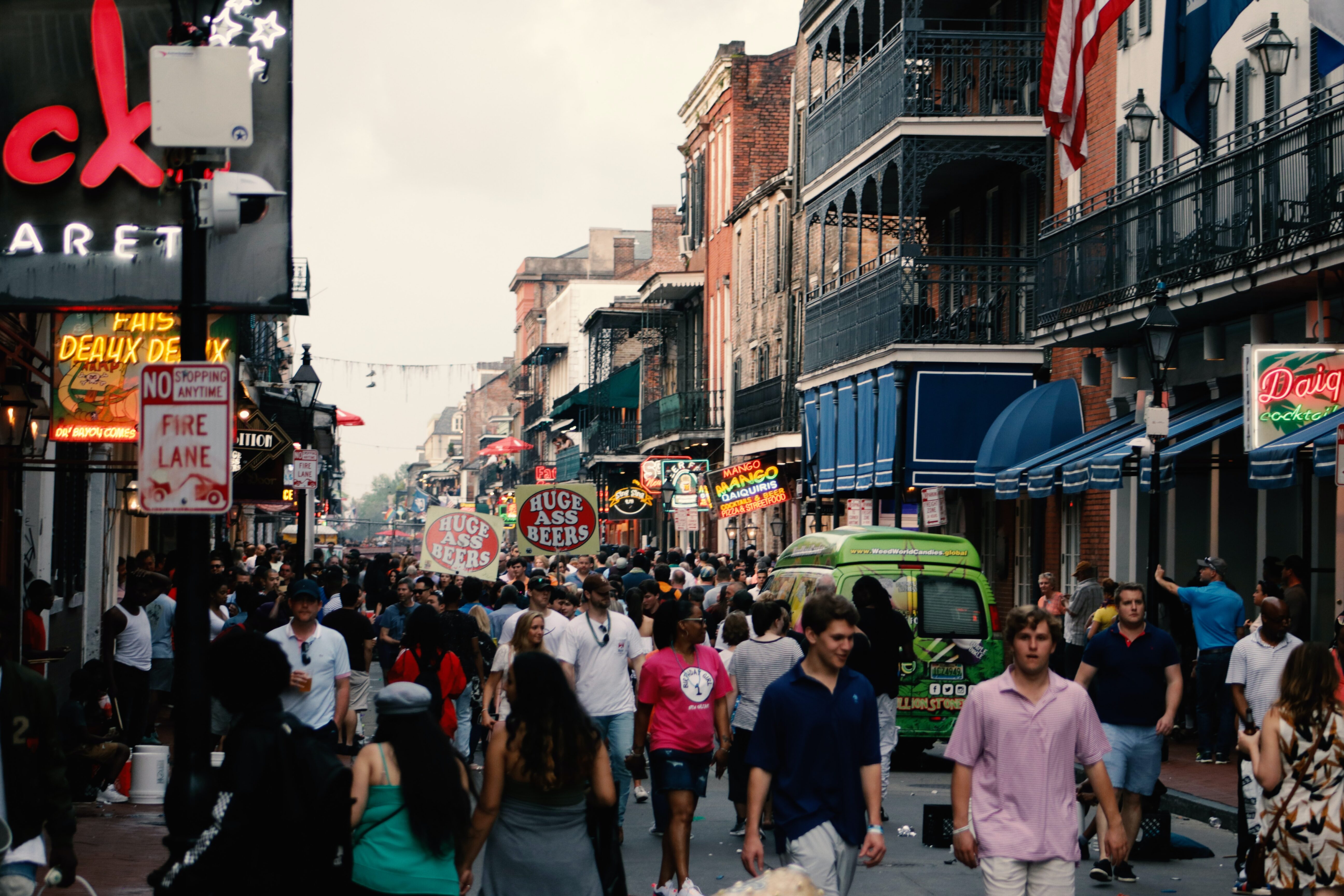 The reality is that America is such a big place with so much to do and see that you're never going to be able to take it all in. It's the kind of place that you could spend your life travelling around and still only scratch the surface. But don't let that discourage you. Instead, think about the kinds of things that you really love to see and do and try to find the states and cities in the US that can offer you the best possible experiences. No matter what kind of person you are, you're pretty much guaranteed to find somewhere you love and things that excite you in the land of the free and the home of the brave.
Till next time.
Love,
Emmanuela Okon xxx